When school is out, the JCC is in!
Grade School Vacation Programs
Join us for trips, fun, and excitement during school vacations. December vacations, Martin Luther King Jr. Day, President's Day, Spring Break and more – we've got you covered.
Providing a fun all-day vacation program for kids in Grades K–5.
9:00 AM – 4:00 PM • JCC Members: $100/day • Guests: $125/day
Lunch: Please bring lunch every day to the JCC. Lunch has to be KOSHER and NUT FREE
Swimming: We will do our best to use the indoor pools at the JCC. Please make sure to bring a bathing suit and towel. Children need to wear a swim cap in the pool. If you do not have one you can purchase one for $5 at the JCC.
Counselors/Staff: Our staff are high school and college students who have experience either working at our Kids Club Program or Camp Deeny Riback. They absolutely love vacation program and the kids love them!
---
Livingston and SOMA Spring Break Vacation Program
Monday, April 3rd               Randolph Gymnastics
Tuesday, April 4th              Bowling and a Movie
Wednesday, April 5th         Bronx Zoo
Monday, April 10th           Randolph Gymnastics
West Orange Spring Break Vacation Program
Monday, April 10th           Randolph Gymnastics
Tuesday, April 11th           Bowling and a Movie
Wednesday, April 12th      Randolph Rock Climbing
Thursday, April 13th          Bronx Zoo
Friday, April 14th               Dave and Busters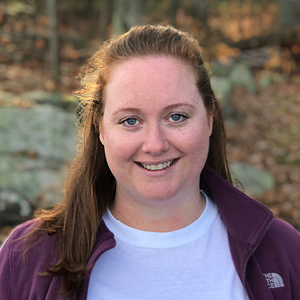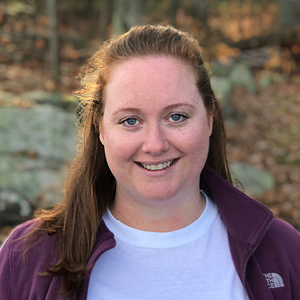 Dana Gottfried
Director, Camp Deeny Riback
Hi, my name is Dana and I am the director of JCC MetroWest Camp Deeny Riback.  I have been working in the camping world for over 12 years. Growing up…
read more
VACATION PROGRAM WAIVER
Parents must fill out this waiver in order to participate in any vacation program.
DOWNLOAD
---
IMPORTANT: Policies and Procedures
Programs are open to Members and Guests of the JCC.

Cancellation Policy: Cancellations 48 hours prior to a Vacation Program will receive a JCC credit. Cancellations made less than 48 hours prior to a Vacation

Program will receive no refund.

Please bring a kosher dairy, nut-free lunch each day.

Please remember to pack a swimsuit for pool time on selected days. Children are required to wear a swim cap. Please contact Paula Almiron to purchase a swim cap from the JCC for $5.

Any child who requires a Shadow Counselor must coordinate this arrangement with our Special Needs Director. The Shadow Counselor is paid separately by the parent.

Low registration may result in program cancellation.
JCC MetroWest strives to ensure access and meaningful participation by all members of the community. If you would like to participate in any of our programs, but need additional support to be successful, please contact Marisa Cohen, Director of Special Needs Services at [email protected] or at 973-530-3478. Whenever possible we will provide accommodations making our programs inclusive of all individuals.
14 results
Bowling and a Movie VP
(Tuesday, 9:00 AM - 4:00 PM)
Bowling and a Movie 4/4
Registration Start Date Monday, December 5, 2022
Registration End Date Sunday, July 30, 2023
# of meetings1
Program Start Date Tuesday, April 4, 2023
Program End Date Tuesday, April 4, 2023
Member Fees $100
Non-Member Fees $125
Bowling and a Movie VP
(Tuesday, 9:00 AM - 4:00 PM)
Bowling and a Movie 4/11
Registration Start Date Monday, December 5, 2022
Registration End Date Sunday, July 30, 2023
# of meetings1
Program Start Date Tuesday, April 11, 2023
Program End Date Tuesday, April 11, 2023
Member Fees $100
Non-Member Fees $125
Bronx Zoo VP
(Wednesday, 9:00 AM - 4:00 PM)
Bronx Zoo 4/5
Registration Start Date Monday, December 5, 2022
Registration End Date Sunday, July 30, 2023
# of meetings1
Program Start Date Wednesday, April 5, 2023
Program End Date Wednesday, April 5, 2023
Member Fees $100
Non-Member Fees $125
Bronx Zoo VP
(Thursday, 9:00 AM - 4:00 PM)
Bronx Zoo 4/13
Registration Start Date Monday, December 5, 2022
Registration End Date Sunday, July 30, 2023
# of meetings1
Program Start Date Thursday, April 13, 2023
Program End Date Thursday, April 13, 2023
Member Fees $100
Non-Member Fees $125
Dave and Busters VP
(Friday, 9:00 AM - 4:00 PM)
Dave and Busters 4/14
Registration Start Date Monday, December 5, 2022
Registration End Date Sunday, July 30, 2023
# of meetings1
Program Start Date Friday, April 14, 2023
Program End Date Friday, April 14, 2023
Member Fees $100
Non-Member Fees $125
Junie B. Jones Participation Fee
(Sunday, 10:00 AM - 12:30 PM)
Junie B. Jones Participation Fee
Registration Start Date Monday, December 5, 2022
Registration End Date Sunday, July 30, 2023
# of meetings24
Program Start Date Monday, March 13, 2023
Program End Date Sunday, May 7, 2023
Member Fees $595
Non-Member Fees $595
Maccabi Junior Boys Basketball
(Sunday, 8:00 AM - 6:00 PM)
Maccabi Jr Boys Basketball Baltimore 5/7/23
Registration Start Date Monday, December 5, 2022
Registration End Date Sunday, July 30, 2023
# of meetings0
Program Start Date Sunday, May 7, 2023
Program End Date Sunday, May 7, 2023
Member Fees $200
Non-Member Fees $275
Maccabi Junior Boys Soccer
(Sunday, 8:00 AM - 6:00 PM)
Maccabi Jr Boys Soccer Baltimore 5/7/23
Registration Start Date Monday, December 5, 2022
Registration End Date Sunday, July 30, 2023
# of meetings0
Program Start Date Sunday, May 7, 2023
Program End Date Sunday, May 7, 2023
Member Fees $200
Non-Member Fees $275
Maccabi Junior Girls Basketball
(Sunday, 8:00 AM - 6:00 PM)
Maccabi Jr Girls Basketball Baltimore 5/7/23
Registration Start Date Monday, December 5, 2022
Registration End Date Sunday, July 30, 2023
# of meetings0
Program Start Date Sunday, May 7, 2023
Program End Date Sunday, May 7, 2023
Member Fees $200
Non-Member Fees $275
Maccabi Mini Soccer
(Sunday, 8:00 AM - 6:00 PM)
Maccabi Mini Soccer Baltimore 5/7/23
Registration Start Date Monday, December 5, 2022
Registration End Date Sunday, July 30, 2023
# of meetings0
Program Start Date Sunday, May 7, 2023
Program End Date Sunday, May 7, 2023
Member Fees $200
Non-Member Fees $275
Maccabi Swim Team
(Sunday, 8:00 AM - 6:00 PM)
Maccabi Swim Team Baltimore 5/7/23
Registration Start Date Monday, December 5, 2022
Registration End Date Sunday, July 30, 2023
# of meetings0
Program Start Date Sunday, May 7, 2023
Program End Date Sunday, May 7, 2023
Member Fees $200
Non-Member Fees $275
Randolph Gymnastics VP
(Monday, 9:00 AM - 4:00 PM)
Randolph Gymnastics 4/10
Registration Start Date Monday, December 5, 2022
Registration End Date Sunday, July 30, 2023
# of meetings1
Program Start Date Monday, April 10, 2023
Program End Date Monday, April 10, 2023
Member Fees $100
Non-Member Fees $125
Randolph Gymnastics VP
(Monday, 9:00 AM - 4:00 PM)
Randolph Gymnastics 4/3
Registration Start Date Monday, December 5, 2022
Registration End Date Sunday, July 30, 2023
# of meetings1
Program Start Date Monday, April 3, 2023
Program End Date Monday, April 3, 2023
Member Fees $100
Non-Member Fees $125
Randolph Rock Climbing VP
(Wednesday, 9:00 AM - 4:00 PM)
Randolph Rock Climbing 4/12
Registration Start Date Monday, December 5, 2022
Registration End Date Sunday, July 30, 2023
# of meetings1
Program Start Date Wednesday, April 12, 2023
Program End Date Wednesday, April 12, 2023
Member Fees $100
Non-Member Fees $125