Day Habilitation Program (21+)
Day Habilitation Program (Ages: 21+)
Approved provider through NJ Developmental Disabilities Division (DDD) & Medicaid.
This five-day-per-week program for adults 21+ focuses on life skills activities both onsite at the JCC and in the greater community. Activities include social skills training in an interactive community center setting, swimming (both instructional and recreational), yoga, sports recreation, daily living skills training, community trips (supermarkets, shopping malls, and restaurants), food preparation skills, critical thinking skills training, current events awareness and discussion, and special projects with both children and senior populations, which can include concerts, art projects, and holiday-related programs.
Rates will be determined by individual tiers for participants enrolled in the Medicaid Supports Program For participants not enrolled in DDD: M: $80 per day G: $85 per day.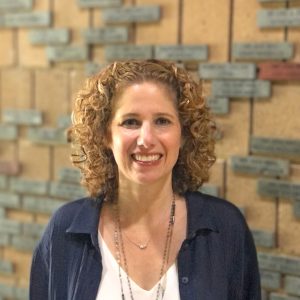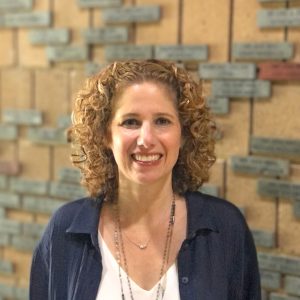 Marisa Cohen
Director, Special Needs Services
Marisa is a graduate of the University of Georgia (B.S.E.D. Educational Psychology) and New York University (M.A. Rehabilitation Counseling) and holds a certification in Rehabilitation Counseling (CRC).   A tenured special…
read more
Special Needs Services Testimonial
Yesterday, Rebecca attended the Monday Program. It was a trial day that Chrystal arranged for her to see if she will be able to fit on this particular day. She came home very happy! I know she likes swimming, yoga, and practically everything they do on Monday's. We look forward to another spot for Becky because she loves the JCC, and I love and trust the J.
Marie Hertilus
Parent of Special Needs Services Participant
"Adam has become more independent since joining the JCC's Day Habilitation Program. He moves throughout the building on his own from Day program to training to dinner to evening programs. His social interaction has improved due to his participation in various programs and he is able to maintain his own schedule independently. Adam's anxiety level is lower due to involvement in JCC programs as they provide structure and a staff that understand his needs. One could say most importantly the JCC is Adam's home away from home for him and his lifeline. I could  keep going on and on!"
Participant Parent
"Greg has attended the JCC special needs programs and gym for the past 8 years since graduating from school.  Greg has found a second home at the JCC where everyone knows him and treats him as a member of a larger community.  In the special needs programs, the exceptional staff has helped Greg gain confidence in his ability to speak to others and to speak up for himself.  He has many friends who he looks forward to seeing every day.  He enjoys laughing and joking with both staff and friends.  He enjoys playing games, cooking and talking about the news of the day.  He has developed a strong interest in working out which he does 4 times a week at the JCC gym.  At the gym, he is now able to work out independently and looks forward to showing us when he gets home how much he can lift, pull and carry.  As he continues to gain independence and confidence in himself, we are blessed to have the JCC a part of his life."
Participant Parent