JCC MetroWest Mobile App
Available for iPhone & Android
Track workouts, earn rewards, join challenges, and much more in our new app!
Already have our old app?
If you have the old JCC MetroWest app on your phone and the new app hasn't auto-updated, please delete the old one and tap either the App Store or Google Play icons below to download the new app.
Create an account and get started
Whether you have downloaded our app in the past or this is your first time downloading it, you will need to create an account.
When opening the app for the first time, tap Always Allow so we can send you fitness center updates and deals. Next, tap LOGIN/SIGN UP and then tap CREATE ACCOUNT. After creating your account, you are good to go!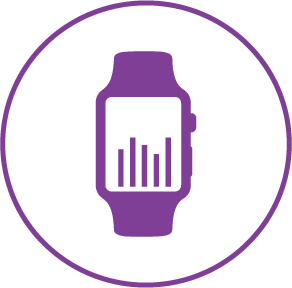 CONNECT YOUR WEARABLES AND FITNESS APPS
TRACK YOUR WORKOUT
CLAIM DEALS AND PROMOTIONS
JOIN FITNESS CHALLENGES
CREATE GOALS
EARN REWARDS
VIEW CLASS SCHEDULE
CHECK-IN DIGITALLY
QUESTIONS? NEED HELP DOWNLOADING THE APP? Contact Fitness Reception @ 973-530-3416.